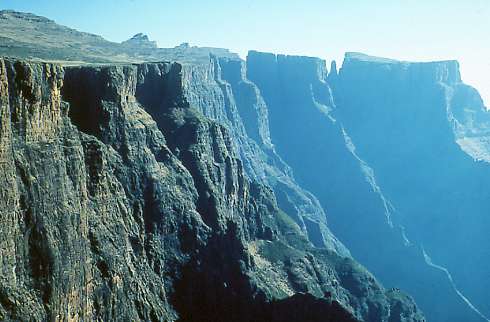 Two weeks of soul searching and adventure start today. With Lollie in Italy at the moment I decided to fulfill one of my life dreams. Hiking the grand traverse in the Drakensberg Mountains. Drakensberg means dragon's back and serves as a picture of the ridges in these extraordinary mountains
Hiking in the Berg is tough. We (Schalk and I) will hike 250 kilometers in twelve days. One of the beauties is that we will navigate our way one hundred percent; there are no established paths on the plateau.
We will sleep in a few caves – one of them on the edge of a two thousand feet cliff!! YEAH!
We will be back with a full report.
"The spiritual life cannot be made suburban. It is always frontier, and we who live in it must accept and even rejoice that it remains untamed."