What Bob Marley taught me about the church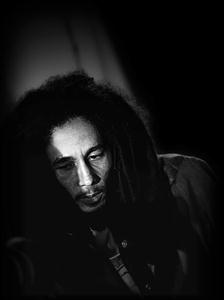 Early this morning I had a great time with one of my friends at Pierced. He had a Nalgene bottle with a sticker of Bob Marley on it. We started to chat about Bob. Brent asked me if I knew how BM died? I had no clue so he told me the fascinating story of how Bob played soccer in France, stubbed his toe and how it got infected. A specialist who had examined Bob had detected cancer cells and advised that the toe was amputated immediately. Bob refused, saying "I don't allow a mon to be dismantled"
He knew the risks but as a Rastaman he saw his body as a temple. Bob decided to let nature take its course but by 1980, three years after the original injury, the toe was still painful and ulcerated. He jogged in Central Park one morning and collapsed – the infection developed into a brain tumor and he died two weeks later.
In the church we have the same challenge. We experience a lot of human stubbing and hiccups – unfortunately we also decide not to handle the situation and then the wounds fester and the body suffers. The challenge is to speak the truth in love.
Instead, speaking the truth in love, we will in all things grow up into him who is the Head, that is, Christ (Ephesians 4:15)